Built for Business
Designed to fit your needs.
Just like a house, your business needs to be built on a solid foundation.
Your checking account is that foundation, and should help you make the most of every dollar that you earn.
All of our business checking accounts have been designed to provide maximum benefit to your company to help you on your own path to success.
---
Account Features
Your account is never just an account. You get the added benefits of powerful banking tools and convenience-focused products like:
Business Online Banking
Overdraft Protection
Electronic Payroll Transfers and ACH Originations
Commercial Overdraft Protection
Accounts Receivable Credit Lines
Individualized Lending Options
International and Domestic Wire Transfers
Flexible Cash Options
Merchant Credit Card Processing
MasterCard® and Visa® Credit Cards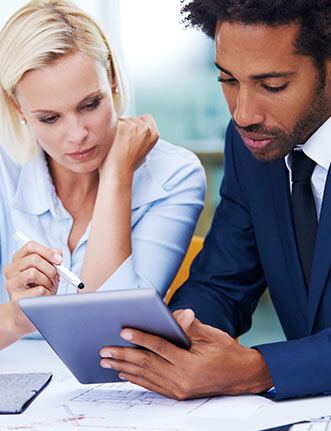 Business Online Banking
Enroll Today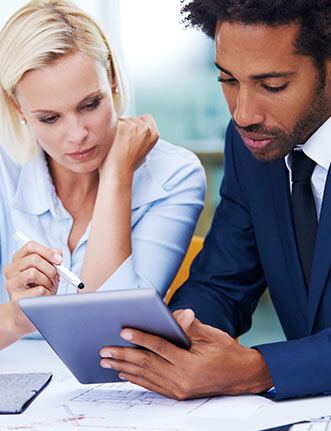 Enroll Today
Find the account that's right for your business!
Non-Profit

Checking

Small

Business

Checking

Business Analysis Checking

Business Money Market Checking

Description

A simplified checking account designed for non-profit organizations.

No matter the size of your business, this basic checking account will meet your needs.

Get the most of your business checking with built-in analysis.

The perfect account for businesses wanting to earn a higher rate while keeping funds accessible.

Minimum to Open

$100

$100

$100

$3,000

Balance Criteria
N/A
$2,500 average daily balance to waive monthly service charge
Based on balance and activity
$3,000

Monthly Service Charge

N/A

$10 if balance not met

$25

$8

How to avoid a Monthly Service Charge

N/A

Maintain an average daily balance of $2,500 or more.

The monthly fee cannot be avoided.

Keep $3,000 or more in your account at all times.

Earns interest?

No

No

Earnings credit based on daily available balance.

Yes

Activity Charges*

$0.35 per transaction items after 50 per month.

$0.35 per transaction items after 100 per month.

$0.20 per debit/check $0.20 per deposit and deposited item.

N/A
*Activity Charges: Transaction items are any combination of checks paid, deposit tickets, ACH debits and credits, account transfers, ATM, and debit card purchases.
---
Want to open your next Business Banking Account with Middlefield Bank? Stop in at your nearest location to learn more today.
Looking for Business Cash Management Solutions?

Click Here to Learn More!