Mobile Control of Your Debit Card
Secure your card, control your spending
Fact: You want to control how much money you spend.
Another fact: You don't want other people to spend your money fraudulently.
The MB Card Secure mobile app helps with both!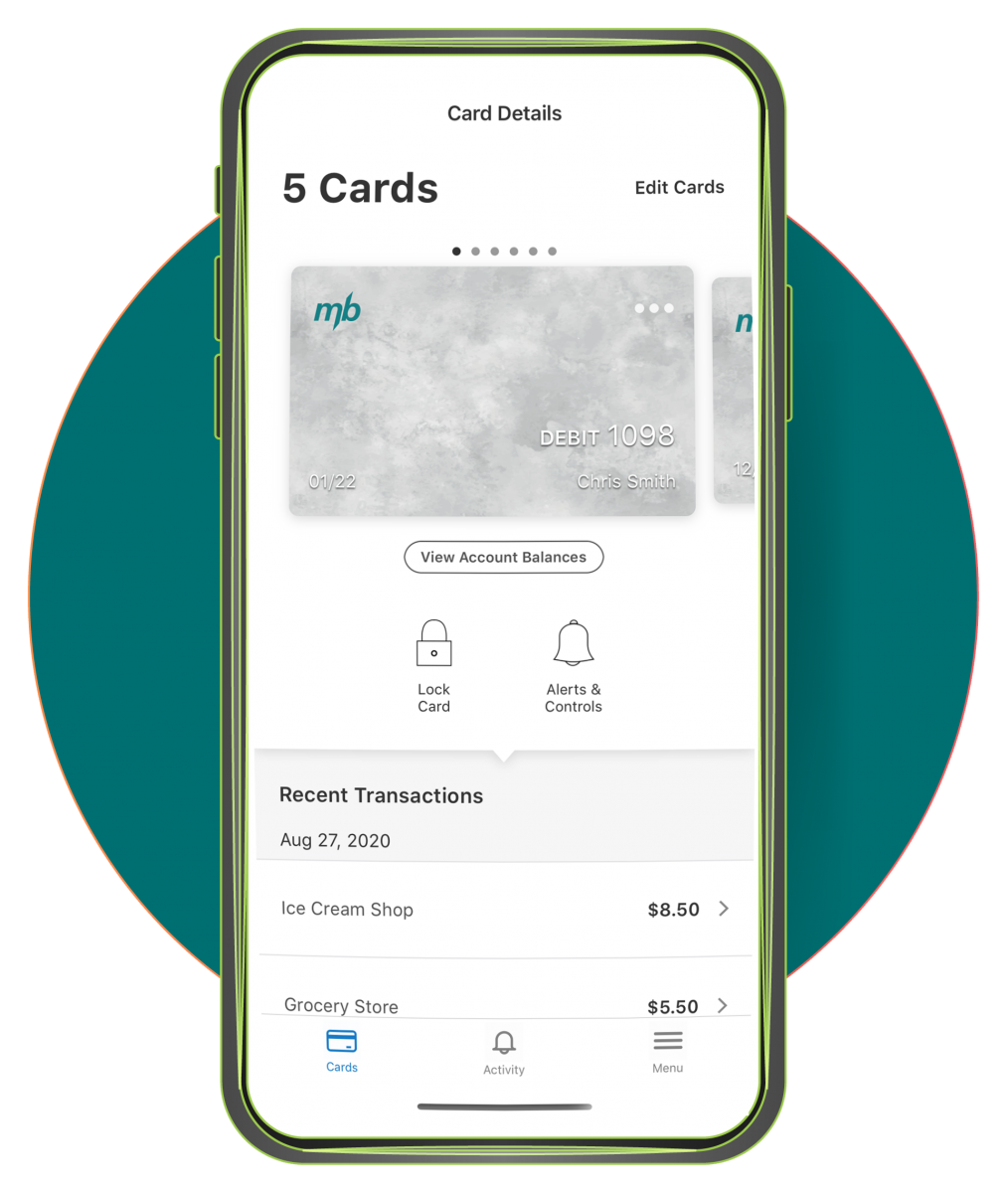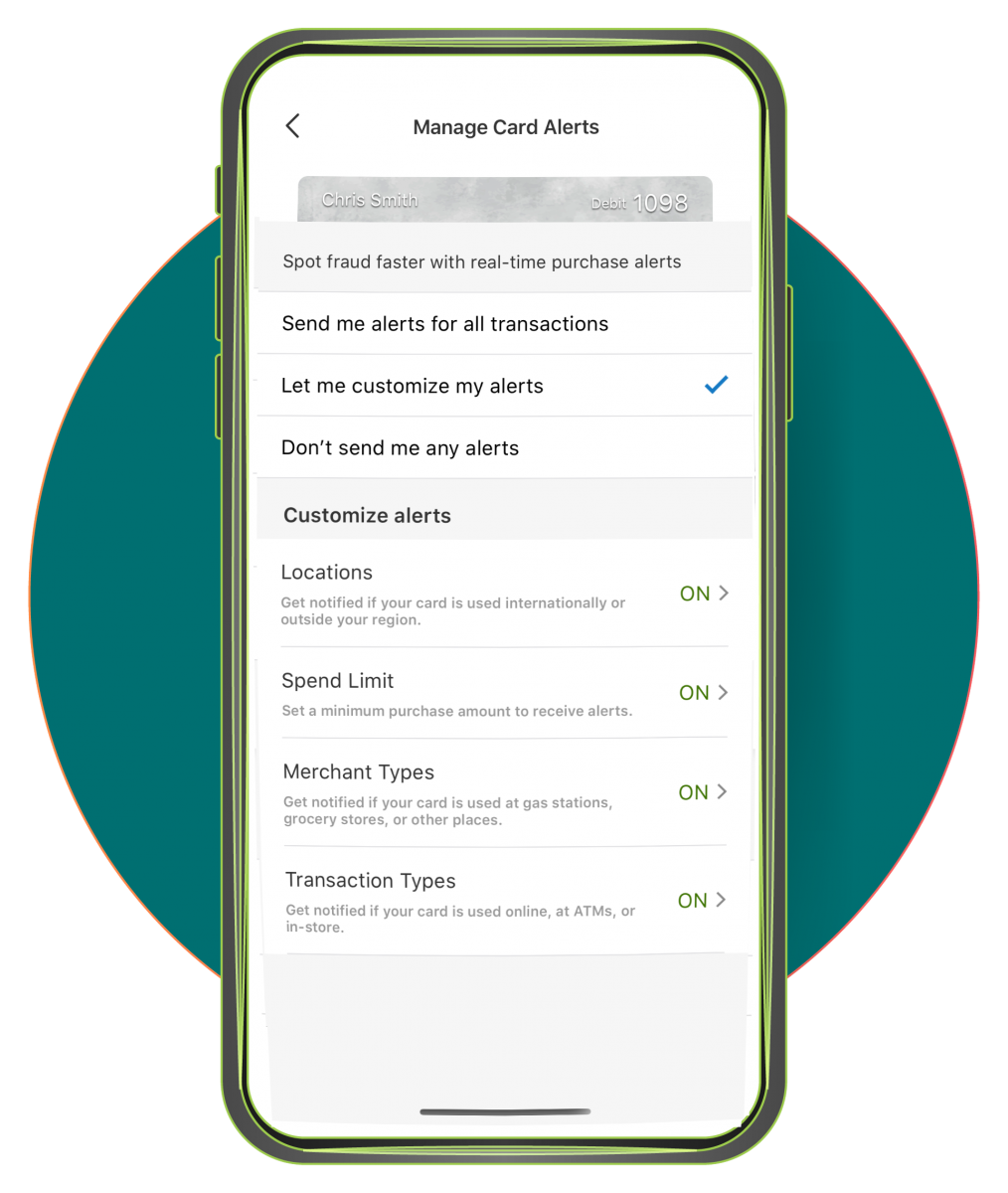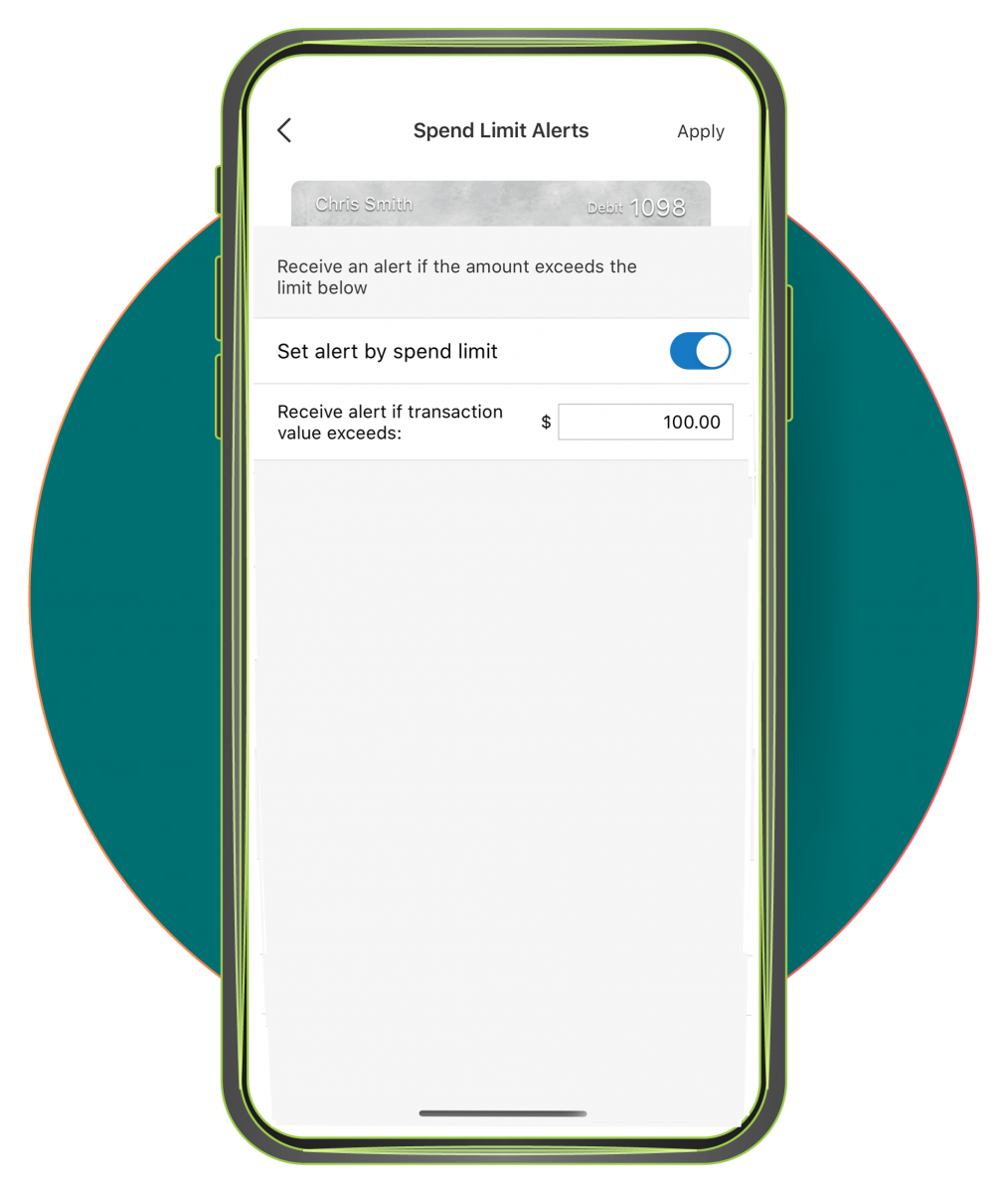 ---
There are two main benefits to using MB Card Secure:
Control Spending
Whether you need to better manage your spending or your child's spending, MB Card Secure can help.
Spending thresholds limit how much you can spend.
You can even set up thresholds by merchant types (gas, groceries, etc.), transaction types and locations to help keep spending in check.
Turning your card off with the app can help you control your spending.
Fraud Prevention
MB Card Secure also keeps you protected from your card being fraudulently used.
Real-time alerts keep you informed when your cards are used.
Transaction controls allow your cards to work only in specific locations or geographic areas.
When your cards are "off," no withdrawals or purchases will be approved.
---
Download it in Your Native App Store
MB Card Secure is powered by Fiserv, Inc. but is activated through The Middlefield Banking Company.
Have more questions? Contact us here: