Welcome to Our New Website!
Let Us Show You Around
New website, same commitment to you.
Reorganized for your benefit
Our new website was designed and developed to make clear the numerous ways we can help you achieve your personal goals. This included simplifying both the design and content on the website. Additionally, you will notice a few other large-scale changes to important content and tools.
The location of the Online Banking login: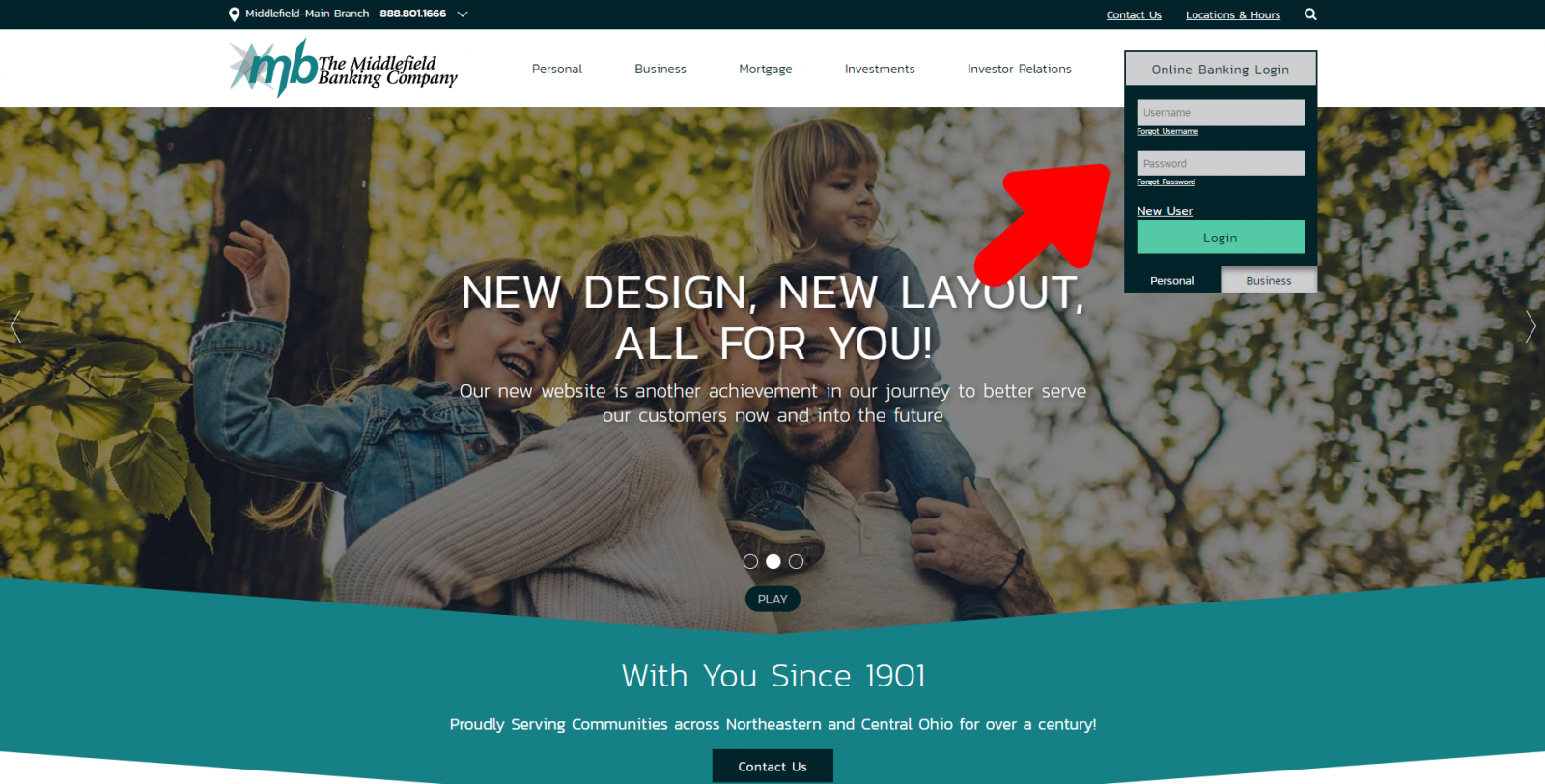 On our previous website, the Online Banking Login was located on the left side. On our new website, you will click on the Online Banking Login button in top right corner. This will display the fields required for logging in to your account. Just like with our old site, you will be taken to our online banking partner's website once you've entered your credentials.
Getting in touch with us online: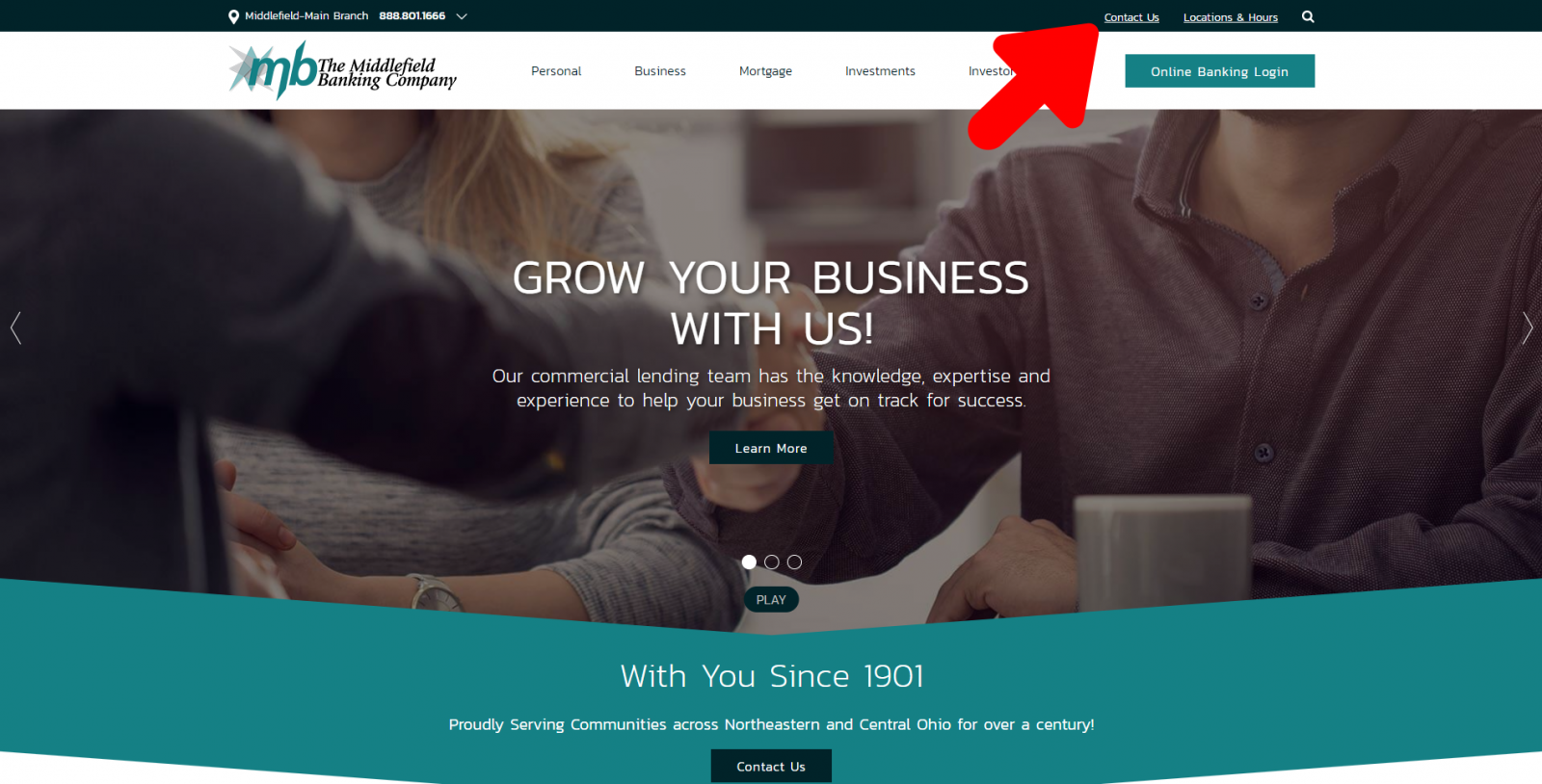 Our Contact Us page gives you the ability to send us a message online (no confidential information, please!). You can find this in the top right corner of the website alongside Locations & Hours. Speaking of that...
Hours and Location information:
You can find this information in a few places:
When you first come to our website, you will see a dialog box asking if our website can use your location. If you say yes, the location information shown in the top left corner of the website will change to reflect the bank location you are nearest to.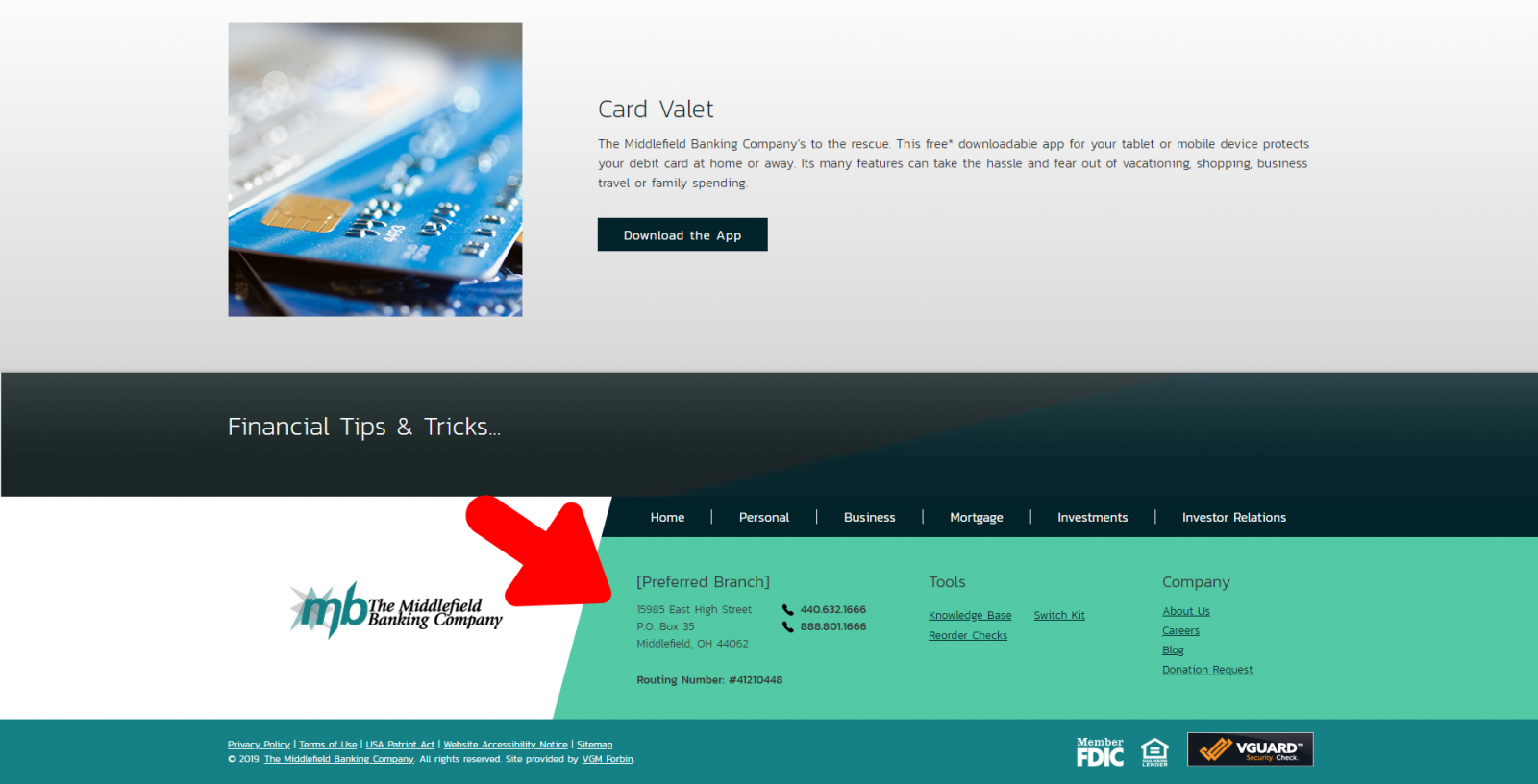 This information will also change in the footer of the website, in the bright teal strip at the bottom of the webpage.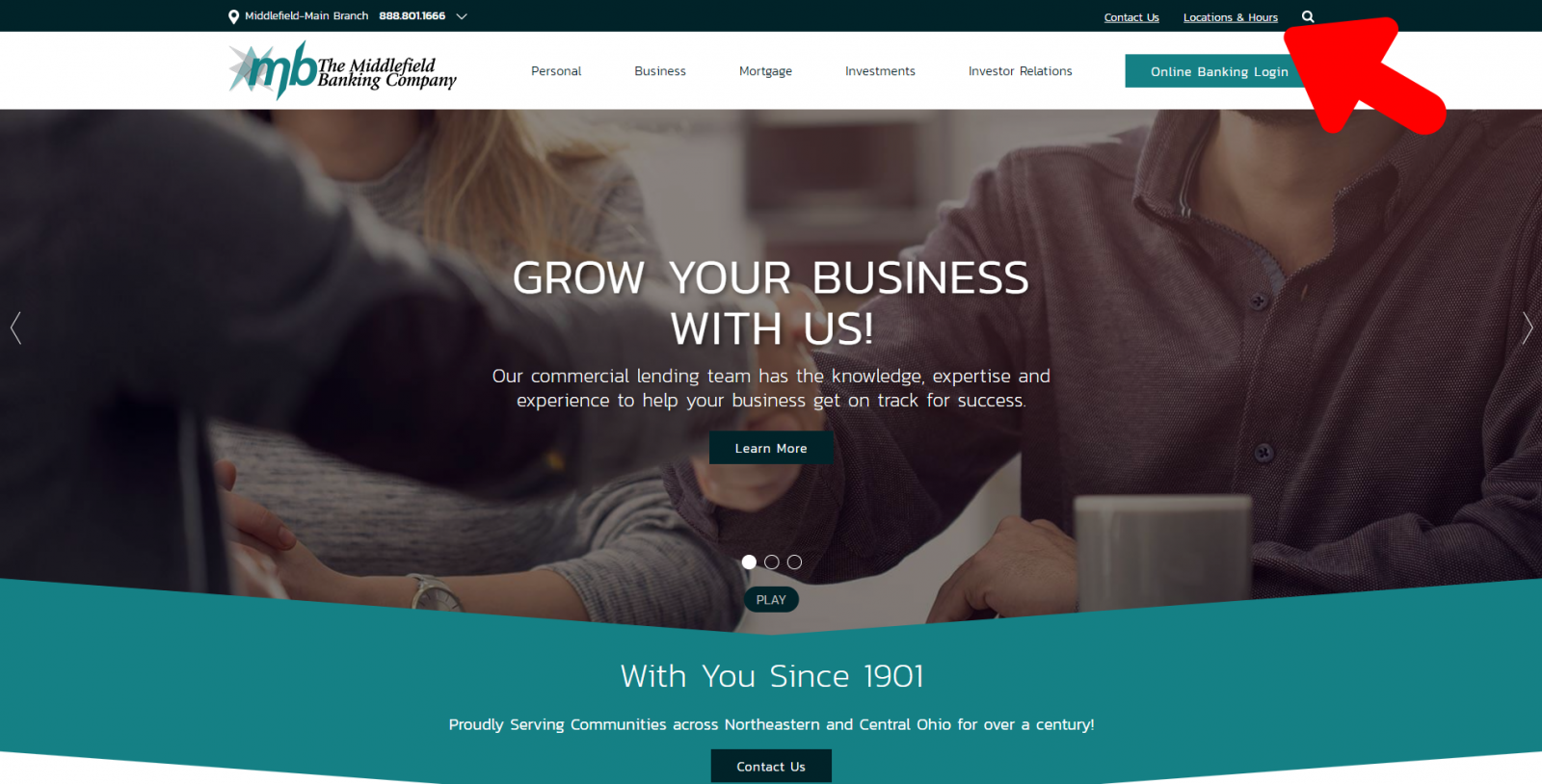 You can also see location information by selecting the Locations & Hours link in the top right corner of the website.