5 Games That Will Help Your Kids Learn About Savings
Posted On: June 8, 2020 by The Middlefield Banking Company in: Budget Family Savings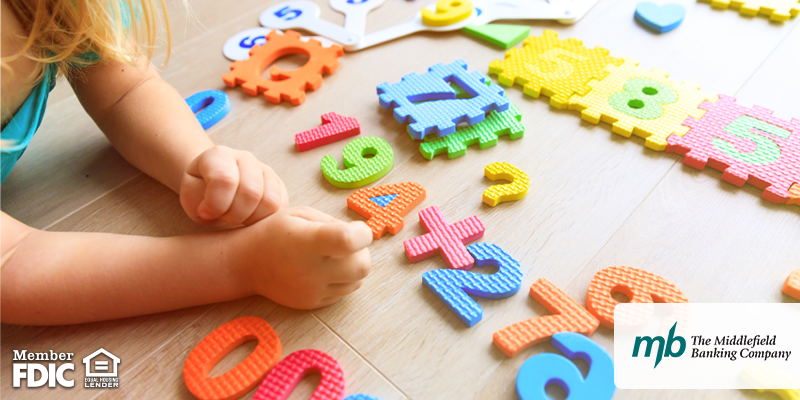 Teaching your kids about saving money can be quite the undertaking. Luckily, there are games and fun ways to help your children engage with this learning process. Check out these 5 games that will help your kids learn more about saving.
1. Monopoly
Not only is Monopoly a fun family game, but it's also a great game to teach kids about money. The game can get lengthy, but it teaches some valuable lessons. Not only do you learn how to save your money, but you also learn about making good purchasing decisions and investing. There are other fun versions of Monopoly that can cater to your child's interests, such as Star Wars Monopoly, Pokémon Monopoly, Disney Monopoly and many more.
2. Online Games
There are countless online games made for the purpose of teaching kids about money. Simply search "money games for kids" in a Google search and you'll find a bunch of options. You can find a game that fits your child's age, interests and the topic that you want to teach them. Two examples of popular online money games include Change Maker, where the user practices counting money, and Financial Football for those big sports fans.
3. MySims
MySims is a popular video game where you become a character who is placed in a real world setting. Players have many roles in this game, like building new places and attracting residents to their town, but they also use a form of currency called Simoleons. As the player, you're responsible for managing your Simoleons well and spending them wisely. This game teaches young kids the importance of saving and the consequences of impulse buying.
4. The Game of Life
Another very popular and common board game is The Game of Life. Players go through important stages of life, deciding things like if they want to go to college, what career path to take, when to buy a home and much more. Along with these decisions, players start with a certain amount of paper money and make purchasing decisions that affect the outcome of their role in the game.
5. Pretend Bank
Sometimes the simplest at-home games are the most fun for kids. Try creating fake money by cutting up paper or using money from board games you already have at home. Your kids can pretend to be the banker or the customer, either having to count and collect money or make decisions on how to spend it. There are lots of additions that can be made to this simple game, like making a fake grocery store of play food or a fake toy store. With these, kids are able to decide how much to buy, how often to buy it and decide if they really need it or not.
There are limitless options when it comes to games involving money. Teaching your kids these money saving skills while they're young prepares them for the lifelong money choices they'll make in the future! Open a savings account for your child when you feel they are ready for real money decisions.