Best Budgeting Apps of 2019
Posted On: April 19, 2019 by The Middlefield Banking Company in: Budget Savings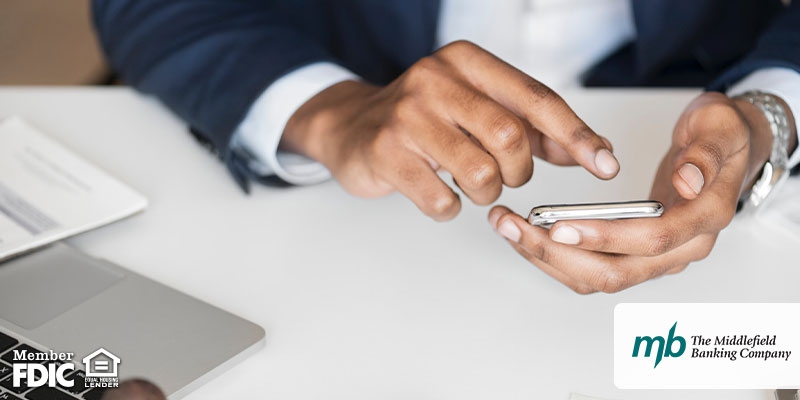 Being busy doesn't mean you have to abandon your budget. Thanks to technology, there are endless ways to enhance your savings techniques. The Middlefield Banking Company compiled a list of the latest and greatest budgeting apps of 2019!
Mint
Mint is a well-known app, and it's free! The app automatically updates and categorizes transactions, creating a picture of spending in real time. This budget tracker is personalized for you, as you can create budgets, see bills, receive alerts and get your free credit score. By inputting your bills, you'll be alerted when it's time to pay so you never miss a due date again. See what you have and what you owe. Understand where your money goes and where you can cut back. Create budgets, track investments and discover new ways to save.
Acorns
This app is free for students, or less than a few dollars per month for others. Acorns automatically rounds up your purchases and invests the change. Acorns says, "Sit back and let your money grow over time in diversified portfolios constructed by experts." They believe anyone can grow wealth. Set aside your spare change and watch it grow!
Pocket Guard
This free app gives users a snapshot of how much they can spend at any given moment. Lower your bills, track spending and make a budget all on this app. Link your bank accounts, loans and credit cards to have everything in one place. Your transactions are then categorized to help you understand where your money goes.
Albert
Albert is a free app that helps you spend less. Albert analyzes all of your financial accounts and builds a unique plan based on your income, spending habits and goals. Albert tells you when you're overpaying and sets aside small amounts of money to help you save automatically. You can also text Albert Genius anytime! Albert states, "Albert Genius is the first financial service of its kind—a team of human financial experts at your fingertips."
Wally
Take control of your money with Wally. This free app helps you compare your income to your expenses, understand where your money goes and set and achieve goals. Wally lets you keep track of the details as you spend money: where, when, what, why & how much.
Choose one of these budgeting apps to help break things down or start investing! By keeping track of your finances, you'll be able to save more than ever before. Store your savings in an account with us. We're happy to keep your funds safe!