Best Kept Secrets for Purchasing a Home
Posted On: May 10, 2022 by The Middlefield Banking Company in: Home Mortgages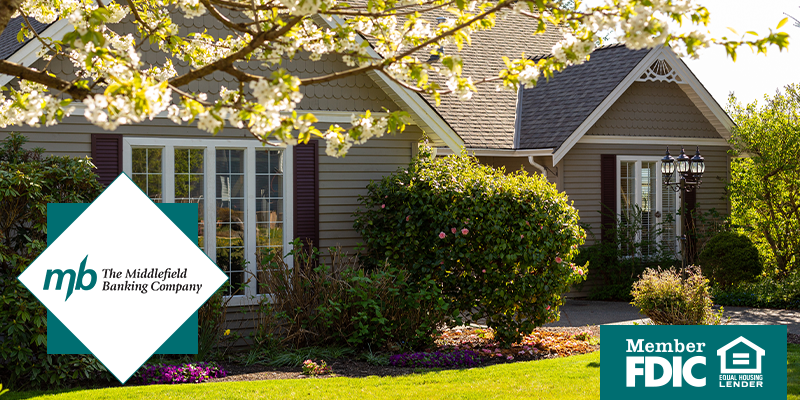 Buying a home is a big deal. Here are a few of the best-kept secrets you need to know before buying a house.
Secret #1
The first secret for purchasing a home is to scope out the neighborhood you are thinking of buying in and do it a lot. The reason you should do this is to see if it is an enjoyable place to be and that it is a neighborhood you could envision yourself and your family being a part of.
Driving by at different parts of the day is important to notice any commonalities. Stalking the neighborhood in advance is especially important, just think if you moved in and noticed after the fact something in the neighborhood that really bugs you. If you have the opportunity, ask those who live in the neighborhood what their thoughts are. Maybe you'll even get the 411 that another house is for sale soon. All the time you spend driving over to check out the neighborhood will give you a good idea of the drive time when you move to the frequent places you are going such as work, church or the grocery store.
Secret #2
The second secret is to a deep dive into checking into the nitty-gritty of the home. To start, bring along a close friend or family member who is handy and can help give another opinion of what they see or notice that maybe you did not. Sometimes when buying a home, we are blind to small things because we want to love it, so a second or third point of view is always a great idea.
Consider hiring a house inspector to give you an unbiased report of what is truly under the hood of your potential new home. If there is something that either you, the inspector or your friend notice, that is a good bargaining chip to negotiate on the price.
Secret #3
The third secret is to not try and predict the housing market. Waiting on buying with hopes for a better housing market could cost you the house of your dreams. You truly cannot wait if you are ready to purchase and it is one you can afford.
Secret #4
The fourth secret is to get prequalified for a home loan before you do anything. If you are planning on financing your home with a loan, consider getting pre-qualified well in advance. When you are actively ready to start looking and buy, be sure to get prequalified for a home loan so you can be on the ball if the perfect home comes on the market.
Secret #5
The fifth secret is to be incredibly wise well in advance with your money. When preparing to become a homebuyer, it is important to refrain from any large purchases for up to 6 months before buying to show lenders your financial stability. You do not want a larger purchase to affect your credit score when you are close to purchasing a house. This also allows you to save up for when you are ready to buy - maybe you've saved up enough to up your bid a bit or purchase some additional furniture or upgrades once you do buy.
Now that you've read about these best-kept secrets, you know you cannot be rushing around for a home loan. There is a ton of time and resources that go into getting prequalified. Are you looking to buy and need to get pre-qualified? Reach out to The Middlefield Banking Company now to set up an appointment with a mortgage lender.