Boost Your Home's Value in 2023
Posted On: May 16, 2023 by The Middlefield Banking Company in: Home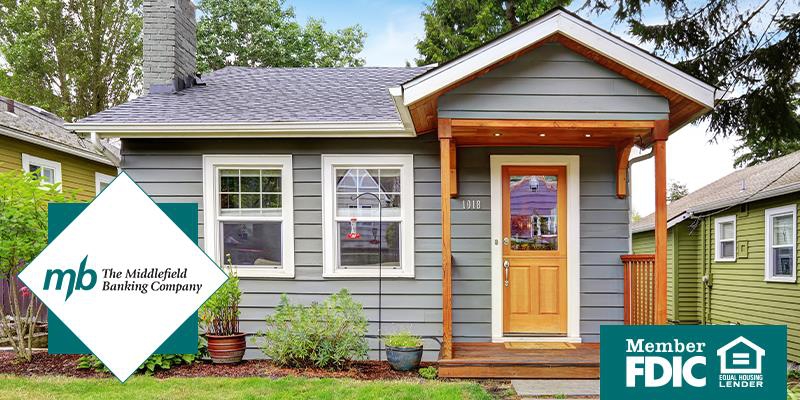 As a homeowner, it is important to understand your home's value and make decisions that will help you build up equity in your home. Your home's value can be determined by many different factors, including location and the economy. In 2023, make it a priority to boost your home's value! Continue reading to find out more.
Upgrade Your Exterior
o When it comes to property value, the first thing that anyone will notice is the exterior of your home, so upgrading it is a great place to start boosting your home's value! Repairing or fixing up small imperfections on the outside of your home will be very beneficial. You will want to ensure that nothing appears broken or dirty, which could turn away potential buyers. Another important factor that you will want to remember when upgrading your exterior is the front door! The front door is one of the first things that people will notice and replacing it will greatly improve your home's exterior appearance.
Improve Your Home's Energy Efficiency
o Energy efficiency upgrades are great for lowering energy costs and boosting your home's value! There are so many ways that you can improve your home's energy efficiency, and some may be costly upfront but will save you money and increase your property value in the long run. Ways that you can improve your home's energy efficiency include reinsulating your home to reduce energy waste, installing new windows with high Energy Star ratings, replacing your HVAC system, installing a smart thermostat, and investing in other energy-efficient appliances.
Upgrade Flooring
o Upgrading your home's interior flooring is a great way to keep your home looking fresh, clean, and modernized! Clean and maintained flooring will give your interior a great appearance and will attract buyers if your goal is to sell your home. A few popular flooring trends in 2023 include luxury vinyl flooring, carpeting, and wide plank flooring.
Upgrade Your Bathroom
o In 2023, spa-like bathrooms are becoming more and more popular. Making your bathroom appear more spacious by installing mirrors can add to the luxury spa-like experience. A few other popular bathroom items include a rain shower head, double-sink vanities, walk-in showers, dimmable lighting, and backlit mirrors.
Update Lighting
o Updating the lighting in your home can help it feel more spacious and open! Updating lighting is also a cost-effective option that can easily make your home feel more modernized and add value to it. The best places to focus on lighting in your home are your entrance, kitchen, bathroom, living room, and home exterior. In 2023, layered lighting, wall lighting, outdoor lighting, and retro lighting will all be very popular!
When it comes to boosting your home's value, you don't have to spend a fortune! There are many cost-effective options that can easily add value to your home. For more information on your home's value in 2023, contact The Middlefield Banking Company with any questions.