Common Retirement Mistakes to Avoid
Posted On: February 7, 2022 by The Middlefield Banking Company in: Budget Retirement Savings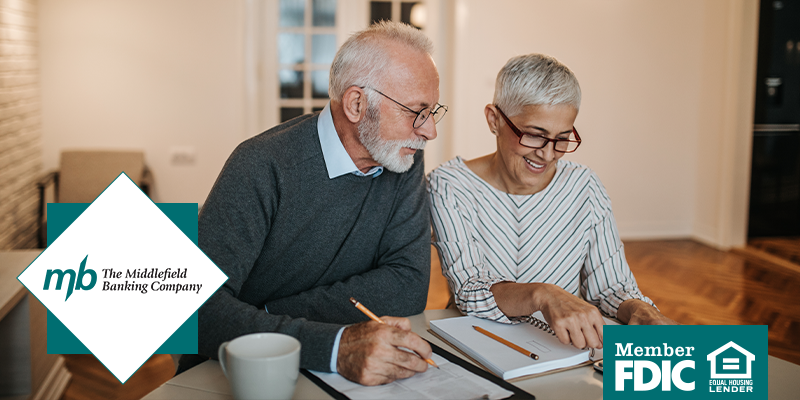 Whether you've barely thought about retirement or are nearing the typical retirement age and want to know how to go through the transition properly, learning about the process is always a good idea. Learn from the mistakes of others and avoid these common mistakes:
Putting Off Retirement Savings
Don't keep putting it off – the time to start saving for retirement is now. The earlier you start, the less stressed the retirement process will be. A CD or IRA is a great place to start!
Not Having a Plan
There are so many things that factor into how much money you'll need to save, including when and where you're retiring. Plan these things out in advance, coming up with an amount you'll need to retire comfortably, then take action steps towards saving that much.
Not Taking Advantage of Your Company's 401(k) Employer Match
If your employer offers a 401(k), make sure you maximize the amount you contribute and utilize the employer match if that's an option. This is extremely important and the money matched can really add up.
Waiting to Pay Off Debt
Don't wait until the last minute to pay off your debt – get rid of that as soon as you can so you don't have to save for retirement at the same time as you're paying off your student loans. Experts often say you should focus on paying off debt before you worry about saving for anything, including a new vehicle, a house and even retirement.
Looking Past Potential Health Costs
You never know what the future holds, and you may end up in a situation where you must pay for unexpected medical bills. While we hope this isn't the case, it's always better to be safe than sorry when planning for retirement.
Changing Jobs Frequently
There are benefits to sticking around at a certain company for an extended period. For some companies, when you're there for a set period (usually five years), you become fully vested which means ownership of the funds or stock that your employer "matches." Consider this as you navigate the job world and consider hopping around from one to another.
While this is just the tip of the retirement iceberg, these are all common mistakes that can be easily avoided. Make sure you are planning for retirement ahead of time so you can save yourself the trouble that comes with going into the process blind!