Energy Saving Tips For The Cooler Weather
Posted On: October 7, 2019 by The Middlefield Banking Company in: Budget Savings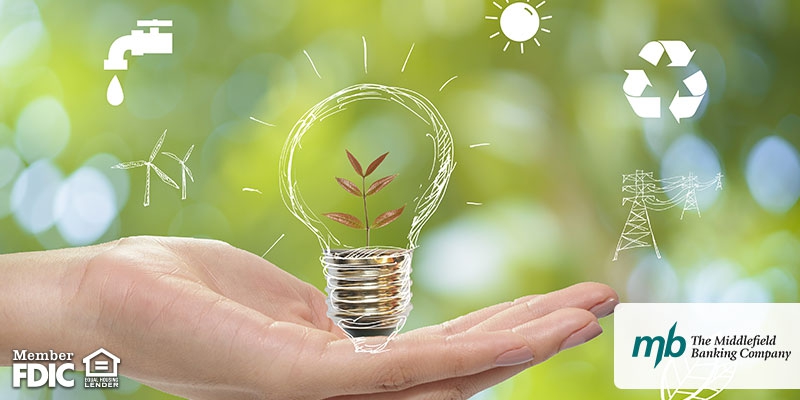 Now that the heat is finally getting less intense, it's time to switch up your energy-saving strategy. The Middlefield Banking Co. offers plenty of fantastic solutions for you to increase your savings this season when the air begins to get cooler and cooler.
Buy A Humidifier
Humidifiers offer health benefits as well as bigger savings! Humidity keeps your warm, forced air trapped in the living area in the house longer, thus satisfying your thermostat longer.
Switch Out The Air Filters
Even though it's a little thing, changing out your filters can increase your savings exponentially. A blocked return from a filter can cause your system to work much harder than usual as well as not provide the temperature that you desire inside the home. Do the math, save more by spending a little to change your filter more often.
Lower The Water Temperature
By lowering your water temperature, you're saving money on trying to heat the cooler water. Using your sink, dishwasher, washing machine and shower on such a regular basis means your home is working hard to continuously re-heat that water to a high temperature.
Cover Drafty Windows
The Department of Energy states, "Use a heavy-duty, clear plastic sheet on a frame or tape clear plastic film to the inside of your window frames during the cold months. Make sure the plastic is sealed tightly to the frame to help reduce infiltration. Install tight-fitting, insulating drapes or shades on windows that feel drafty after weatherizing." By covering these big holes in your house that let cooler air in, you'll be keeping the heat in and costs down.
Change The Temperature
When you're not at home or asleep, lower the temperature as much as you can without being uncomfortable. Turning your thermostat back 10° to 15° for eight hours can save you around 10% a year on your heating and cooling bills!
Invest In Different Holiday Lighting
Now that the holidays are upon us, it's important to make sure your decorations and Christmas lights aren't draining your holiday cheer. Use light-emitting diode -- or "LED" -- holiday light strings to reduce the cost of decorating your home for the winter holidays.
Start saving during these cooler months by implementing a few of these strategies. You can thank us later by opening a savings account with us to put in your newly saved funds.