How Much is an Average Car Payment in Ohio?
Posted On: July 13, 2020 by The Middlefield Banking Company in: General Personal Loans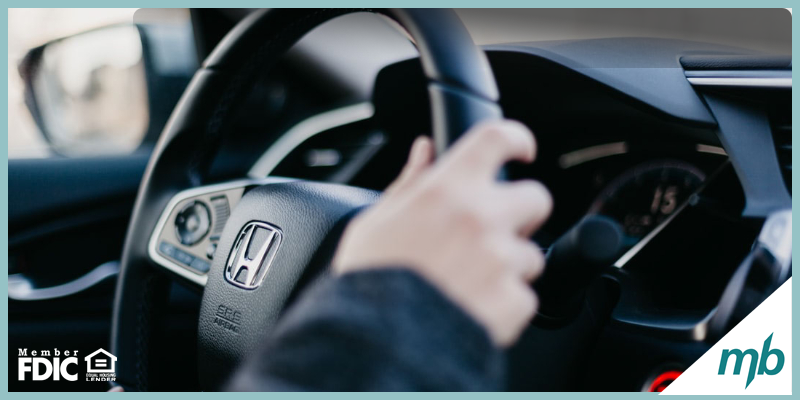 Thinking about getting a car? The average car payment in Ohio is $335 for used cars and $535 for new cars. This falls a little below the national average, which is $554 for new and $391 for used cars. By far the most common loans are 72-month term auto loans.
Average car payments have been increasing over the past several years, with 2018 and 2019 consecutively reaching record highs. A contributing cause to this trend is that more and more Americans are purchasing more expensive cars, such as SUVs. The reason for this is that many car buyers prioritize what they can afford to spend each month rather than the final price of the car. This has translated into bigger loans, which carry increasingly higher monthly payments.
How To Lower Your Monthly Car Payments In Ohio
The easiest way to get the lowest car payment is by buying used cars. These carry significantly lower payments and can save you money over time, as used cars have already depreciated in value by being pre-owned. A car payment is considered an expense, not an investment. So there are several ways you can reduce your Ohio car payments without sacrificing quality.
Some other ways to score a lower car payment are:
1. Save For A Downpayment: If you have good credit, some dealers may offer you no-money-down deals. Though these can be tempting, they almost always equate to higher monthly payments. The more you can provide upfront as a downpayment, the less your monthly car payments will be.
2. Increase Your Credit Score: The better your credit score is the better the rate you will get on your loan. This can mean lower monthly payments and save you money over time. Remember, a car is an expense. Because your car will depreciate in value over time, adding interest to your loan will just increase the amount you lose in the long run. If you have poor credit, apply for a secured credit card or secured loan. These can help boost your credit score the same way as normal credit, except you use collateral, such as a security deposit, to secure your line of credit. If you already have credit cards, open a new card to increase your available credit. Remember to keep your available credit over 70%, or else you risk harming your credit score.
3. Increase Your Loan Term: Shorter loan terms can help you save money on the final cost of the car and your loan. That said, increasing your loan term will reduce the amount of your monthly payments. If you have reliable income but can't afford much upfront, this can be an easy way to reduce your average car payment in Ohio.
How To Get The Best Deal On A Car Loan
To get the best car loan possible you need to get a great price on the car! It is better to do research before shopping for a car. Apparent limited-time "deals" can be intriguing and overwhelming when you walk into a car dealership. The best way to avoid a high loan is to go to the dealership with a plan. This includes:
Determine exactly what you want to buy. Do you want a sedan, an SUV, a crossover? Make a solid decision before you can be sidetracked at a dealership.
Research prices. Once you find the car you want to buy, check Kelly Blue Book to learn the average cost of the car, new and used.
Shop around. Don't stick to one dealership. Check the prices for the exact same car at multiple dealerships.
Negotiate. Be friendly with the salesman. Being too stern is not always the best way to land a deal. Let the dealership know realistically what you can afford and what you are looking to buy.
Considerations for an Extended Warranty: Once you enter the financing portion of a sale, the finance officer may offer you an extended warranty. Consider the average costs for repairs and see how it stacks up against the extended warranty's coverage. You may save by not paying extra monthy for the warranty, and instead, saving up for when problems arise.
Offer positive reviews and word of mouth. Instead of trying to threaten a salesman into a good deal, it can often be far more effective to promise loyalty. Offering a positive online review and telling your friends about how great of a deal you got can go much further for a dealership than just one sale.
If you're still curious about what steps you need to take to get an auto loan, set up an appointment with one of our personal bankers at Middlefield Banking Company or submit a loan application. Our personal bankers are well equipped to guide you with the steps you need to take to get a car payment that fits your budget!