How much money do I need to buy a home?
Posted On: May 10, 2021 by The Middlefield Banking Company in: Budget Mortgages Savings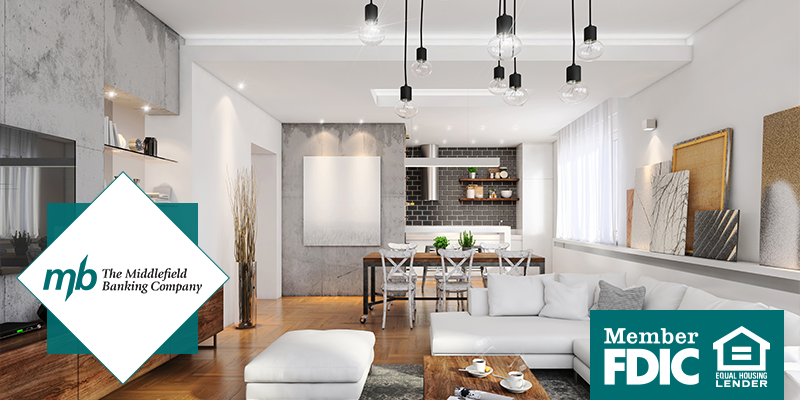 With rates continuing to be low, now is a great time to purchase a home! It may seem daunting at first, but it's a great experience and can be fun if you are prepared. Whether you are a first-time homebuyer or have purchased a home before, keep reading to see how much money you need to buy a home.
You may not need the full loan amount offered.
While you can get a loan for a large amount of money, you may not want to get that full amount. Think about all of your other expenses first and the salary you make. Be sure to break it all down and make sure the monthly payment isn't going to be too much when everything else is added on.
Think about the upfront costs.
Closing costs can be around three to four percent of your loan or more and it's nice to try to have a down payment anywhere from ten to twenty percent. If you want to avoid paying additional private mortgage insurance (PMI), you're looking at a twenty percent down payment. Here are some of the items included in closing costs:
Application fee
Appraisal fee
Title search
Title insurance
Attorney fees
Home inspection
Potential transfer taxes
These are large upfront costs so it's important to factor them in and begin saving for them. If you work on saving at least twenty five percent of the sale of the home, then you'd be in a good place to cover the down payment, closing costs, moving fees and so forth. You can try to negotiate that the seller pays for your closing costs which could help save you some money – your realtor can help you know if this is a good option or not depending on the circumstances of the area and home.
Make note of utility, insurance and tax increases.
If you are moving to a new area, even if it's across town, utilities, taxes and home insurance prices could all be different than what you currently pay. Be sure you've calculated this into your monthly payments as well because it could be a couple hundred dollars more than what you are paying now depending on the new home you are looking at and the area it's in.
Ask your bank questions so you fully understand what the costs will be.
If you have any additional questions, or just don't fully understand what you'd potentially have to pay upfront vs monthly and when those payments would start, ask your bank. We are here for a reason – to help you and create a smooth home buying journey. Our mortgage options suit any need so contact us today with your questions and concerns so we can help put your mind at ease!