How To Get A Mortgage In Cleveland
Posted On: July 10, 2020 by The Middlefield Banking Company in: Mortgages Personal Loans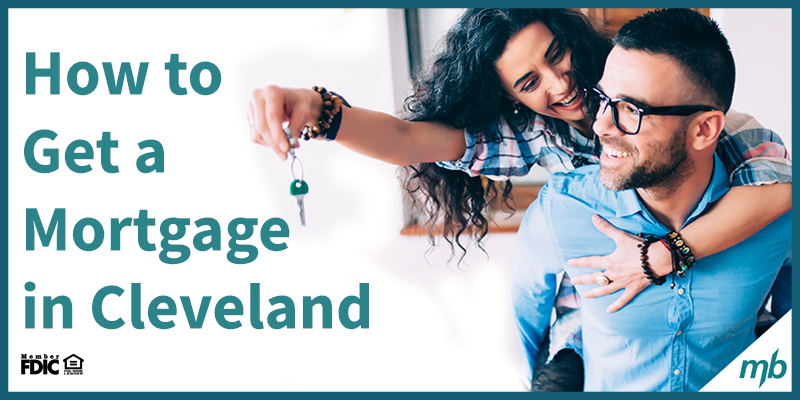 Looking to buy your first home in Cleveland? Whether your looking to live in the city, like Tremont or Downtown, or whether you're more interested in the suburbs such as Shaker Heights, the steps to buying a Cleveland home are pretty similar.
We know how overwhelming it can be to be a first-time homebuyer. That's why we put together this guide with some helpful tips for buying your first home and securing a mortgage in Cleveland, Ohio.
Save Money
The first step for getting a mortgage is saving money. There are many factors involved in getting a mortgage, but saving money can take the longest and it can start today! Many mortgage lenders require 20% down. Depending on the cost of your home, this can be a hefty lump sum. There are also usually additional closing costs that may catch you by surprise.
Luckily, for first-time homebuyers, there are a variety of programs available. These can bring your down payment as low as 3% and even help with closing costs. These programs can also help buyers with lower credit scores. We'll cover that later in this article.
Fix Your Credit
Your credit score is a major factor in securing a home loan. Not only do you need decent credit to get a loan, but your credit score will affect your interest rate as well. Increasing your credit score can also take a long time, so its better to start as early as possible.
Paying bills on time is the best way to increase credit. It's also beneficial to have a good credit mix. Examples are car payments, credit cards, and loans. Having a good mix of credit will show potential mortgage lenders that you are capable of handling different types of credit.
When it comes close to applying to a lender, be sure not to open any new accounts. Opening new lines of credit can temporarily ding your credit score, so it's best to wait at least 3-6 months before applying for a loan after opening a new card.
HomeOne℠ Mortgage
HomeOne℠ mortgages offer flexible financing options for first-time buyers or families who have not owned a home in the last three years.
MB's HomeOne℠ mortgages feature fixed rates, a low down payment of 3%, flexible finance options, and have no geographic or income restrictions. They can be used on homes, townhouses, or condos--with zero annual fee.
Prequalification
The first step to securing a mortgage is getting prequalified. By sitting down with a banker, your debts and finances are analyzed to determine an amount the bank is willing to lend you. If you want to know more about what programs you may qualify for, or if you want to know what steps you need to take to secure a loan, sit down with one of our bankers here at the Middlefield Banking Company! We provide you a personalized game plan for purchasing your first home and help you along the way.