How to Save for Your Baby's Future
Posted On: July 8, 2019 by The Middlefield Banking Company in: Budget Family Savings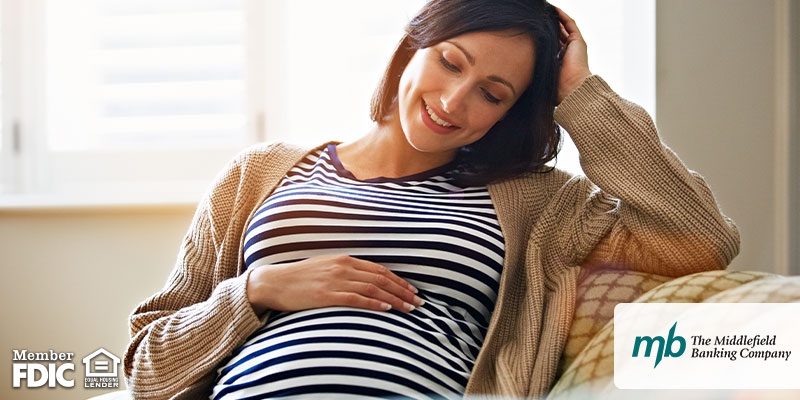 Blankets, gliders and toys galore - the list of items you need for your baby's arrival seem like a mile long. The good news is that while some items like diapers and wipes are essential, baby can get along just fine without the matching crib and dresser set. What's more important is planning for the days ahead. From braces to college, you can give your child a head start in life by saving for their future now. Here are some ways to start bulking up the savings!
Get Insured
Insurance can help to give you some peace of mind in case the unexpected were to occur. Having a policy on yourself is a certain way to ensure your children are taken care of should something happen. Even if the policy doesn't get utilized before they leave the house, if it's a permanent policy, it will last until they are adults to help pay for end-of-life expenses.
Another savings plan option is to take a policy out on your child. A permanent policy grows in cash value over their lifetime. They are able to deduct the cash value of the policy tax free to use however they wish when your child reaches adulthood.
Make a Budget
If there was ever a time to stick to a budget, it's now. If you're reading this blog, you've probably already decided that an important goal is to save for your child's future. Now take a look at your other goals and calculate what percentage you want to put towards each goal and expense every month. Sticking to this will also set a great example of money management for your child as they grow.
Ask for Contributions
It's easy to accumulate too many toys and items that your child simply does not need. While the baby is young, for each birthday party or celebration, ask for cash to go towards their financial future instead of a present.
Start a Savings Account
There are many different options for saving for your child's future. There are some that are solely to be used for a child's college tuition, and there are other basic savings plans. Meet with one of our financial specialists to determine which plan is right for your growing family.
Open a savings account with us today, so you can make sure your baby's future is bright!