How To Sell My Home Fast
Posted On: September 6, 2021 by The Middlefield Banking Company in: Family Mortgages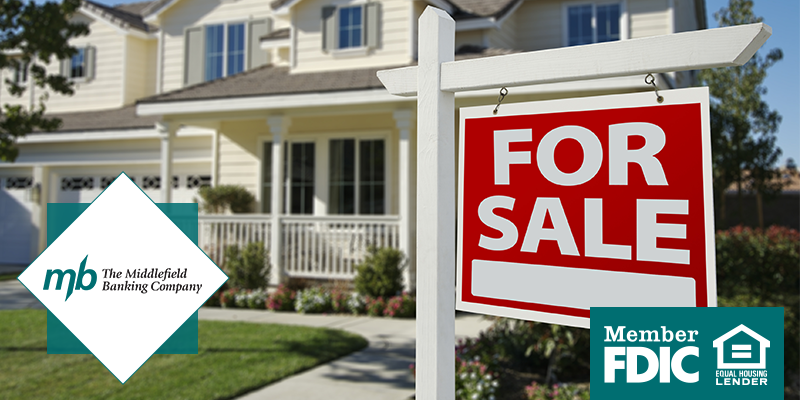 The housing market is ideal for both buyers and sellers at this time of year. Things are moving quickly so in order to sell your home fast; you need to be ready to move and groove! We've created this blog with tips and helpful advice on how you can sell your home fast. 
Choose FSBO or Realtor 
Choose if you will be selling the home yourself (for sale by owner) or if you will be using a realtor. The realtor knows the process and can get things rolling – they may also have connections for potential buyers. But if you are selling on your own, that can save you some money. Just make sure you have things lined up in case you get an offer, such as a purchase agreement and seller disclosure. You can contact your local lawyer/law firm for help with this. 
Declutter 
The most important thing is to declutter and clean your home so it looks larger than it may actually be. People want to look at pictures or in person and feel like the home is clean and move-in ready! They don't want to see a lot of work they will need to do right away when moving in. Lots of boxes and extra furniture in rooms can make a buyer feel overwhelmed as they won't be able to imagine their things within your home. 
Post Everywhere 
Don't just use Zillow and Realtor.com - post on Facebook Marketplace, your social media platforms and so on. Everyone is utilizing social media as a platform to find and buy things which means posting your home there can get widespread views once family and friends start sharing the post.  
Price Fairly 
Don't go top dollar but don't go too low either. Whether you are selling on your own or have a realtor, it's important to look at comparable homes in your area to see what they are priced at and recently sold for. This will give you a good idea on what to list your home for so it's not too high. Doing so will also set you up for the conversation on how much you are willing to go down if a price reduction is needed or a buyer wants to feel like they got a deal. 
Be Ready to Show 
When it works for someone to come see the home, make it work for you – even if you need to move things around. It's important to make the buyer feel like seeing your home is easy so they don't get a bad feeling about having to reschedule a showing a few times due to your schedule or issues with access to the home. The quicker you can get people in, the quicker you can get the home sold! 
We hope you find success in selling your home fast! When you find your next home, we're ready to help with the mortgage process so you have the funding needed.