Saving Money at the Grocery Store
Posted On: March 14, 2022 by The Middlefield Banking Company in: Budget Family General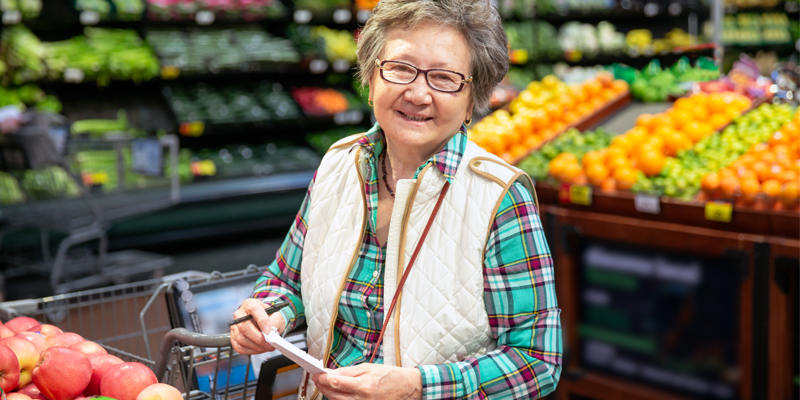 The coronavirus pandemic has been behind a plethora of undesirable changes — the cost of food staples rising being one of them. No one wants to spend more than necessary. While the expenditure depends greatly on where you shop and what you buy, there are many little things you can do to curtail unnecessary spending. These savings can add up over time.
Sign up for a loyalty program
Most if not all grocery stores have a loyalty program that is free to join, more often than not. These programs allow you to rack up points and benefit from member-only discounts, without the hassle of fishing for coupons.
Stick to a list
Grocery stores are manipulative. The layout and positioning of aisles and their respective products are placed carefully to exploit customers. That is why cheap snacks and tidbits are often found near the checkout line. Surely a small addition to your cart wouldn't hurt, right? Make a list and stick to it. This way, you have a sense of certainty behind how much you are spending, without buying unnecessary items.
Buy store brands
Don't let the branding fool you — millions of dollars in marketing are spent every year trying to convince you that name-brand products are superior. They usually are not. Store-brand products often are same or similar quality at a cheaper price. This is why more informed shoppers tend to buy store brands, according to a 2014 study done by the University of Chicago's Booth School of Business. Chefs and medical professionals said they tend to buy store-brand foods and drugs regularly.
Bring your own bag
Some grocery stores charge you for their plastic bags. Some offer a discount if you bring your own bag. In either scenario, you will be saving money.
Buy items that are on sale
Don't be afraid of items selling for low cost. If you are already planning to purchase that product, why not buy the cheaper option? These often include everything from staples like milk and eggs, to meats such as beef and chicken.
Look high, look low
Grocery stores experts and managers are smart — they know how the average shopper functions. Keep notice of how you look at items on shelves the next time you go shopping. The middle shelves or ones at eye level are where the most expensive items typically are located. Look for similar items on the upper and lower sections of shelves, which tend to be cheaper than products resting on middle shelves.
Buy in season
When in season, vegetables and fruit are cheaper. This is due to supply and demand. When food is in season, there will be a surplus, thus increasing supply. This usually will lower the demand and the cost. The inverse is true for foods not in season, which tend to be more expensive.