What are the Best Ways to Build up my Credit Score?
Posted On: June 22, 2022 by The Middlefield Banking Company in: Budget General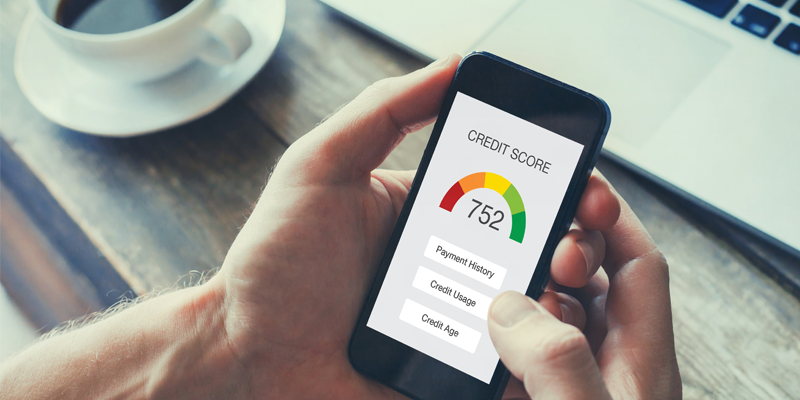 In uncertain times, many Americans are feeling the pinch when it comes to making purchases of any kind. It is particularly difficult to make large purchases. As the Reserve's Federal Open Market Committee continues to raise interest rates, a borrower's credit score is becoming more important by the day.

Why is your credit score important?
Put simply, lenders use your credit score to determine your creditworthiness. Your credit score affects whether you get approved for credit cards, loans, mortgages, and auto loans. It influences the interest rate and terms lenders may assign you upon approval. With rising rates, a poor credit score can cost you thousands of dollars when making a large purchase such as a home or car, or may even be a roadblock when trying to rent a place to live.

What steps can you take to raise your credit score?

Review Your Credit Score
Before you can improve your credit score, you need to become educated on two factors: WHAT your credit score is and WHY your credit score is at its current level. You can pull a copy of your credit report from each of the three major national credit bureaus: Equifax, Experian, and TransUnion. In fact, you can do that for free once a year through the official AnnualCreditReport.com website. Review each report carefully to see what's helping or hurting your score.

Pay Your Bills on Time
Late payments will sabotage any credit score improvement efforts. Late payments can stay on your credit reports for 7½ years.

Tip: In the event you miss a payment by 30 days or more, call the creditor in question immediately. Bring your account current as soon as you can and ask if the creditor will consider no longer reporting the missed payment to the credit bureaus. Regardless of whether they agree to this, every month an account is marked delinquent, it negatively impacts your credit score. Make it a point to pay your bills on time.

Understand Your Credit Utilization
The portion of your credit limits you're using at any given time is called your credit utilization. A good rule of thumb is to use less than 30% of your limit on any card, and lower is better. The highest scorers use less than 7%.
Important: Credit utilization is the second-biggest factor in your credit score; the biggest factor is paying on time. Paying attention to these two things will positively impact your credit score.

Pay Credit Card Balances Strategically
By paying down the balance on a card before your billing cycle ends (or by paying several times throughout the month), you will reduce your balance in relation to your credit limit in time for the creditor's report to the credit bureaus. Lowering your utilization rate positively impacts your credit score.

Increase Limits
Contact your card issuers and request a higher spending limit. If they grant the higher limit, your credit utilization number will decrease (provided you don't spend more once you have a higher limit). The better your on-time payment record, the more likely a creditor will be to increase your credit limit.

Dispute Credit Report Errors
Credit reports are important. But they are not foolproof. Credit reports can contain errors.
The following mistakes can adversely affect your credit score and can be corrected by contacting the credit bureau in question:
• Payments marked late that were made on time
• Someone else's credit activity (typically a family member) could be mixed with yours
• Negative activity too old to continue to be listed may still be on your report
Once you've identified the errors, they can be disputed and ultimately expunged from your report.

Use a Secured Credit Card
Another way to build or rebuild your credit is with a secured credit card. A secured card is backed by cash deposits. You pay upfront and the deposit amount is typically the same as your credit limit. You use it like a normal credit card, and your on-time payments help build your credit.

Get Credit For Recurring Payments Like Rent & Utilities
You can use a boost service like Experian Boost. You link your bank accounts to the free Boost service, which then scans for recurring payments to some streaming services and phone and utility bills. You choose which payments you want added to your Experian credit report. If a creditor pulls your FICO 8 using Experian data, you enjoy the benefits of that additional payment history.

Diversify Your Credit Mix
By adding an additional credit account in good standing, you can improve your overall credit score. If you only have credit cards, consider a personal loan. Some banks and credit unions offer credit-builder loans. You can use that loan to pay down other balances, and simultaneously benefit from another credit account in good standing. This loan would also reduce your overall credit utilization by giving you more available credit.

None of these tactics on their own is a "magic bullet" solution to raising your credit score, but all of them can help in their own way, incrementally raising your credit score, potentially saving you thousands of dollars long-term as you borrow for larger purchases.

For more resources and education regarding your credit score, click here.