How to Buy a Car – and Actually Save Money
Posted On: July 1, 2019 by The Middlefield Banking Company in: Budget Personal Loans Savings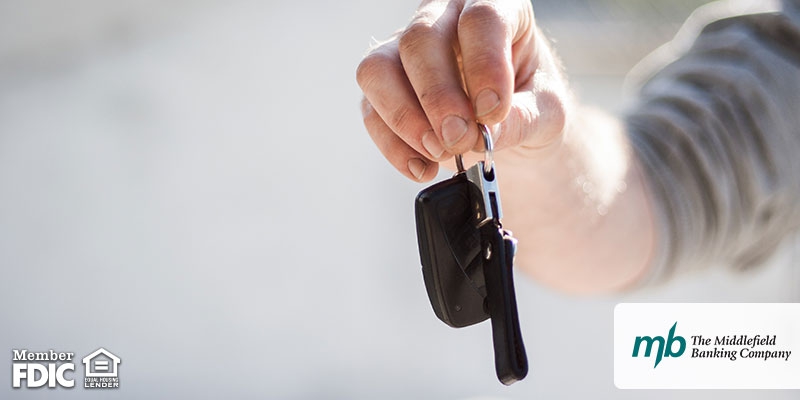 Is your current car on the fritz or have you been eyeing that shiny new Jeep you see parked at a dealership on your way to work every morning? If you've been hesitant to buy a new vehicle because you're worried about it costing too much, here are some ways that you can get the car you've had your eye on while still saving money.
Sell Your Current Car
Many times the dealerships will ask for you to trade in your vehicle in order to get a "better" deal on the new car. However, you can typically get more for the auto if you sell it privately. This may cost you some additional time to fix anything major with the car, as well as listing it in the local classifieds. The dealership will turn around and sell the car for a profit anyways - shouldn't that extra money be yours to put towards your new wheels?
Shop Around
You are your best advocate when it comes to finding and buying your new car. Don't make any decisions right away. A smart way to start looking is searching at the average value of the car you are wanting. Look at reputable sellers online to see what the cars are typically going for, so you don't find yourself getting swindled by a dealership transaction.
New to You Is Often More Valuable
The minute a car is driven off of the lot, it loses a significant amount of value. Often, the newer cars aren't necessarily any different than ones a from few years prior in terms of features. Consider buying Certified Pre-Owned vehicles to save yourself hundreds or thousands of dollars.
Be Wary of Extended Warranties
Many dealerships will push heavily for you to have an extended warranty because this is how they make a large portion of their money. It is of course your choice on whether or not it is worth the risk of not accepting the warranty. However, many times these extended warranties are mute in comparison with the manufacturer warranty. They are usually very expensive and do not make it worth your dollar in the long run.
Allow us to help you with a big purchase like this – we'd be happy to speak with you about our options.