How to Cut Social Spending
Posted On: July 12, 2022 by The Middlefield Banking Company in: Budget Savings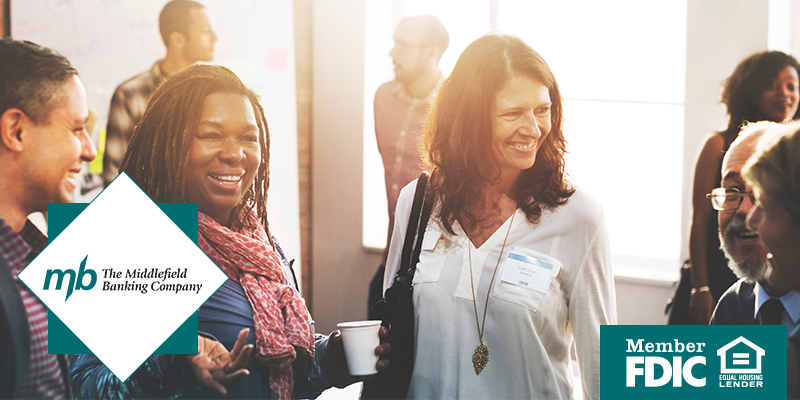 We all enjoy eating out and spending time out with friends here and there, but it can add up! When looking for ways to be social, but cut back on your spending, it can feel like you're not allowing yourself to fully indulge and have fun. Should you go out to eat or spend a night out on the town? Absolutely yes, socialization is something we all enjoy in our own way. Check out these tips to cut spending, but still, enjoy yourself here and there.
Track Your Spending
To stick to your budget and not overspend, it is important to track your spending and notice where you often have overspent. We all tend to overspend on wants and social activities. It is important to be realistic with yourself on how often you want to socially spend and what works with your lifestyle and financial situation. When trying to better your budget, it can feel very hard to cut down or cut things out as they may feel like a necessity.
Eat-In
It may seem like a given but opt for a night in rather than eating out. Eating in and spending time preparing the meal can be even more fun than going out! It also is free entertainment to be on your own time in your own space. Here are some ideas for eating in with family, friends, etc. to make it out of the ordinary and entertaining.
Do a grill your own
Appetizers only (great for large groups)
Potluck style
Hibachi
Make your own pizza (have each person bring a topping or two)
Order from a restaurant and eat in (can all share meals or appetizers to lower cost)
Have a cocktail night (each person brings ingredients to craft their signature cocktail of choice)
Dips and chips night (each person brings a different dip and dipper)
Try a theme night where you pick a specific cuisine
Restaurant-esc night, try to create your favorite meals or recipes from your favorite restaurant at home
Charcuterie night (bring a cheese or item for the board)
Entertainment
Entertainment out is something we all enjoy doing and most often budget for. Whether you are a person who enjoys music, comedy, movies, concerts, games, etc. we have some fun ideas for you to try to save some money but not cut the fun. If you are looking for a last-minute thing to do or an idea to cut spending out but still enjoy yourself, here are some fun ideas to implement.
Bonfire
Yard game tournament
Card game tournament
Hire a local performer with a group of friends or family
Search free concerts in your area
Game night (optional – have each person bring their favorite game)
Backyard movie on a projector
Craft night (wreaths, holiday décor, pottery, gardening, clothing)
Spa night
Bring in a sales rep for your favorite brand and host a party (kitchen supplies, beauty, clothing, home décor, etc.)
Social spending can take a toll on your budget and most definitely add up if you allow it to. Do not be afraid to indulge in summer fun here and there but incorporate a healthy balance of nights in and nights out. Remember and implement these tips to refrain from overspending on social outings.