Unlock the Ultimate Shopping Secrets for Maximizing Your End-of-Year Budget
Posted On: October 10, 2023 by The Middlefield Banking Company in: Family Savings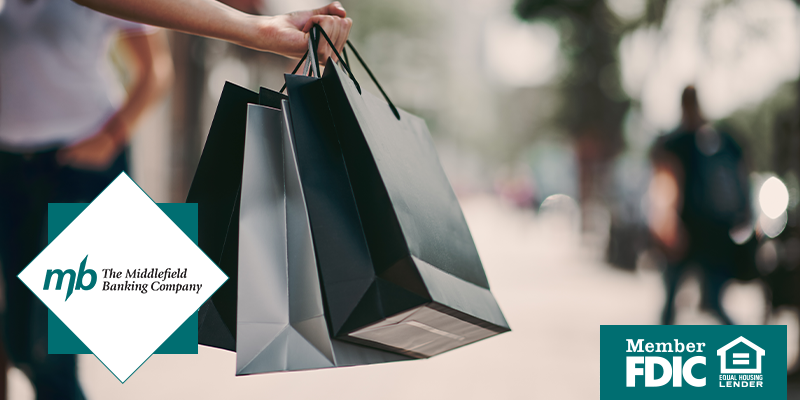 As the year wraps up and the holiday season comes around, it's the perfect time to become a shopping pro. We're going to share several tips and tricks that can help you save big and get the most bang for your buck. Say goodbye to overspending and hello to smart shopping – let's dive in and make your budget go further than ever before!
Buy Out-of-Season
Buying clothes out of season can be a hidden goldmine for budget-conscious fashion enthusiasts. Imagine snagging that cozy winter sweater or that stylish swimsuit at a fraction of its original price, simply because it's not the peak season for wearing it. Retailers often clear out their inventory to make way for the upcoming season's trends, and that's where you can save big. Whether you're planning ahead for the next year or embracing a timeless wardrobe, shopping out of season allows you to score high-quality pieces without breaking the bank. So, next time you're hunting for a steal, consider looking beyond the current fashion season – you might just stumble upon your new favorite wardrobe additions at a fraction of the usual cost.
Take Advantage of Sales
Sales events offer fantastic opportunities to snag your favorite items at seriously discounted prices. Whether it's a massive Black Friday blowout, a summer clearance, or a special holiday sale, these moments are your chance to score big while keeping your wallet happy. Just keep an eye out for those red "Sale" tags and be ready to pounce. But remember, a good deal doesn't mean buying things you don't need – it's about getting what you love for less.
Stick to a List
Sticking to a shopping list can help you avoid overspending and getting carried away during your shopping. It's simple but seriously effective! A list keeps you focused and helps you stay on track while avoiding those impulse buys that can send you over your budget. So, next time you head out for a shopping adventure, make a list and take it with you. Your wallet will thank you, and you'll walk away with what you need and no extra spending regrets.
Download Apps & Utilize Rewards
Downloading apps and using rewards is a smart move when you want to shop without breaking the bank. These apps can help you to find discounts and deals for you. Plus, many stores have rewards programs that give you points or cash back when you shop. By using these apps and rewards, you can save money while still getting the stuff you want. So, before you go shopping, don't forget to check if there's an app for the store or sign up for their rewards program.
Look for Cheaper Options
When you're shopping, it's a smart idea to compare and seek out more affordable options. This involves exploring various brands or stores to uncover better prices. You might find that there are comparable items available at lower costs, allowing you to save without compromising on your preferences. So, before you finalize a purchase, take a little extra time to research your alternatives. It's an easy way to save money and ensure you're staying within your budget.
These straightforward approaches empower you to shop smarter and stretch your budget further than you thought possible. By using these tips, you're not just shopping – you're creating a game plan that lets you enjoy your purchases without worrying about your wallet.